Zenkai Cup November 2022
Zenkai Cup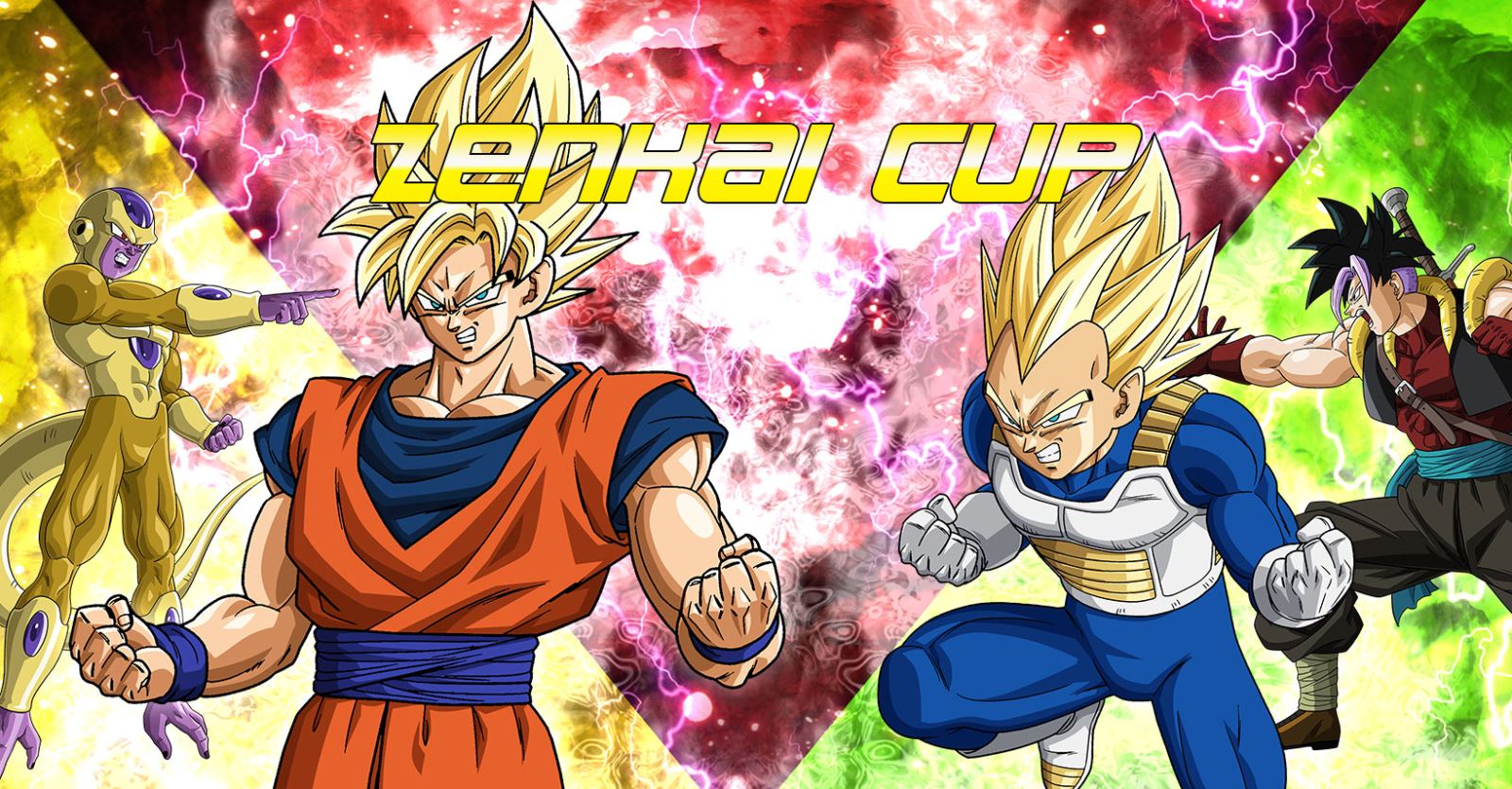 Take part in the Zenkai Cup November 2022 to win exclusive prizes.
The Zenkai Cup November 2022 is an event open to all Dragon Ball Super Card Game players.
Event Type:
ZENKAI CUP (TOURNAMENT LEVEL 3)
Format: Costruito Extended
To participate in this event, each participant must be equipped with:
- a tournament legal Dragon Ball Super Card Game deck;
- a smartphone connected to the internet with the dbs-cardgame.it app installed (a Wi-Fi connection will be made available at the tournament venue);
Deck List Required
You will need to have the Play ID and use the Deckbuilder from the Player Area of ??the site to create and submit your list before the tournament starts.
In case you don't have a Play ID, you can create it by clicking HERE.
Information and Schedule:
Sunday 20th November 2022
Registration: Online Registration with Instant Payment
Sunday 20th November 10:00 a.m. >>> Player Briefing and Tournament Start.
Entry Fee:
- Basic Registration: 25,00 euro (Includes 1 Participation Card, 5 Championship Pack Vol. 3, 2 Zenkai Series Pack Vol. 1).


5x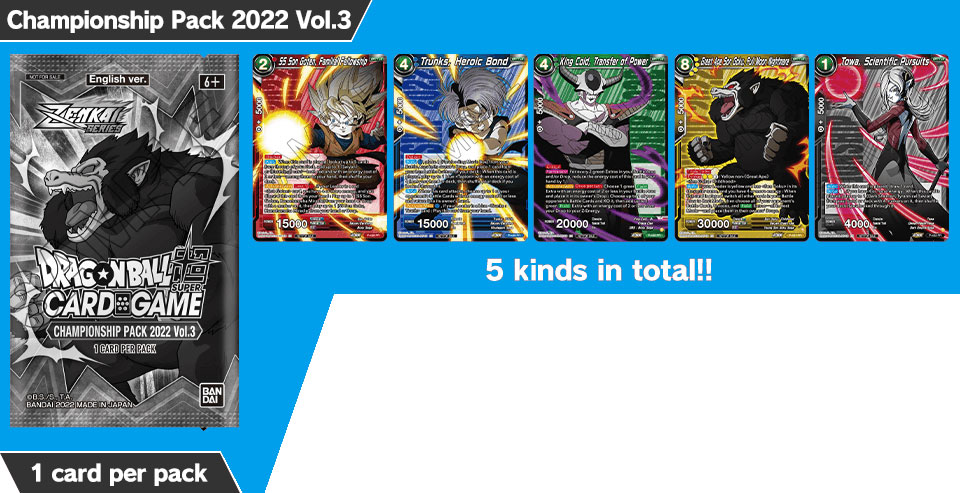 2x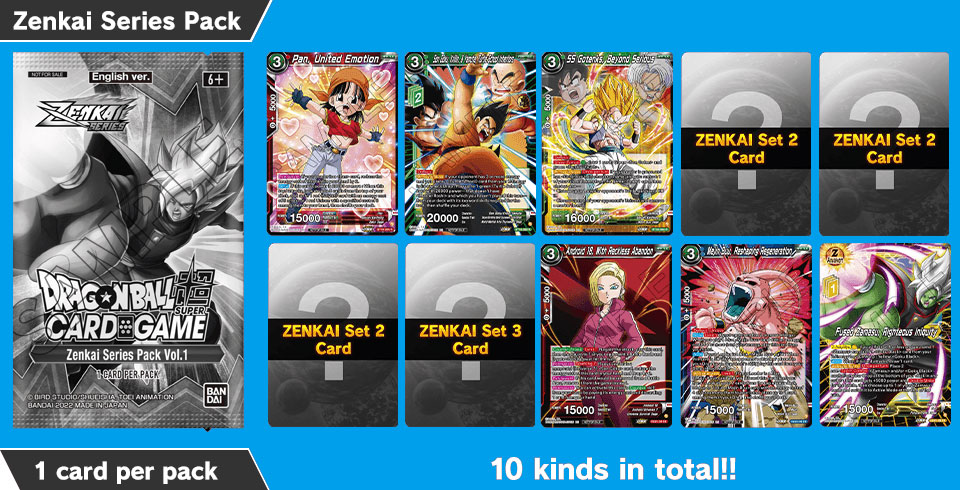 Tournament Structure:
The tournament takes place in a number of Swiss Rounds based on the number of participants with Best of Three Matches with duration of 70 minutes.

After the Swiss Rounds, there will be the Final Standings: there will be no Single Elimination Playoff.
Prizes:
TOP 64: Cell, Awakening of the Created
TOP 32: Bardock, Inhereted Might
TOP 8: Rush Attack SSB Vegeta

2nd Place: SSB Son Goku, Evolved Defender
1st Place: SSB Son Goku, Evolved Defender + SS4 Gogeta, the Ultimate Fusion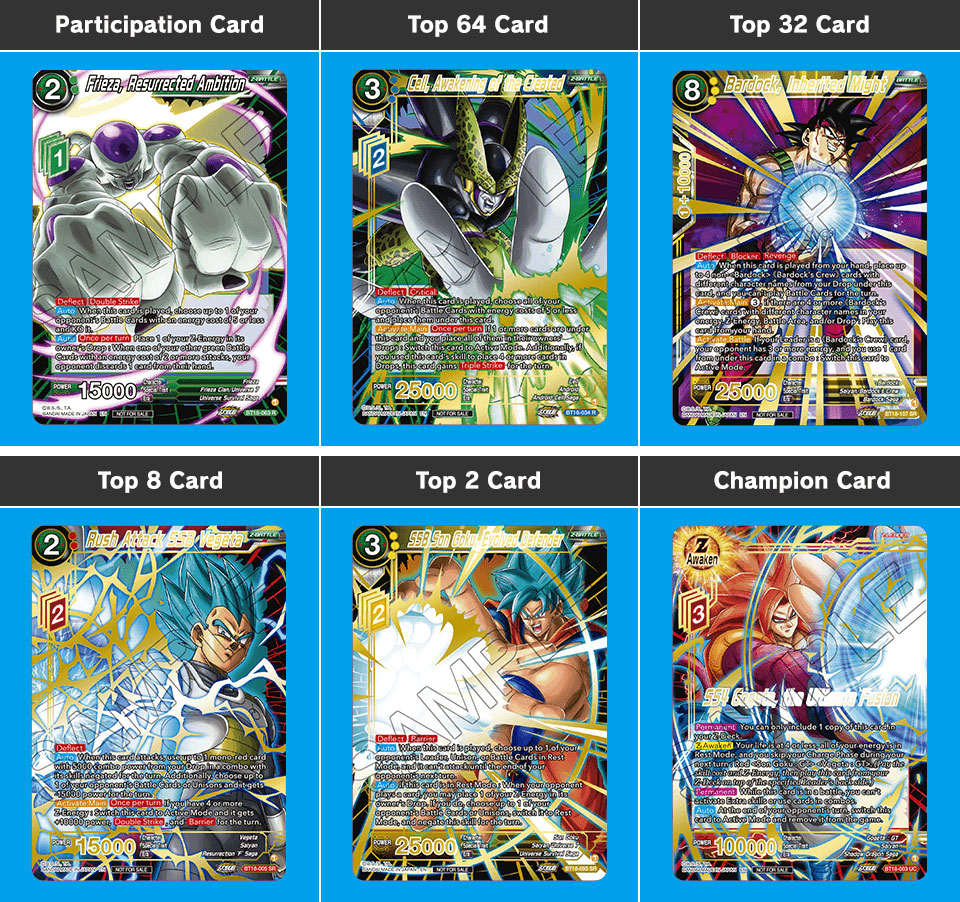 Hotel Conventions:
Hotel rates per one night
Single Room € 60,00;
Double Room € 73,00;
Triple Room € 90,00;
Quadruple Room € 110,00;
The rates in question include breakfast. Tourist tax excluded.
You are recommended to contact the Hotel San Marco by phone at the number dedicated to reservations +39 0521 615072 or by email at info@hotelsanmarcoclub.it to take advantage of the agreement in question.
Elenco Organizzatori
| Data | Formato | Sede Torneo | Indirizzo | Regione | | | | |
| --- | --- | --- | --- | --- | --- | --- | --- | --- |
| 20/11/2022 10:00 | Constructed Extended | Hotel San Marco | Via Emilia Ovest 42 43015 Ponte Taro (pr) | Emilia Romagna | | Contatta | | Risultati |
Giocatori Pre-Registrati
| N# | DATA PREREG. | PLAY ID | GIOCATORE |
| --- | --- | --- | --- |
| 1 | 04/11/2022 17:08:30 | 6700002435 | *********** |
| 2 | 19/11/2022 18:51:37 | 8100006763 | *********** |
| 3 | 19/11/2022 21:11:56 | 4900008529 | *********** |
| 4 | 19/11/2022 23:43:42 | 0900001054 | Claudio Roscioni |